INTERNATIONAL INSTITUTE FOR PEACE STUDIES AND GLOBAL PHILOSOPHY
Director, Dr. ThomasDaffern B.A. (Hons) D.Sc. (Hon) Treasurer: Jenny Wheatcroft

Dr Thomas C Daffern, Director, IIPSGP, Castle of the Muses, Craigard, Carrick Castle, Cairndow, Argyll and Bute, Scotland PA24 6AH.
Telephone: 01301 703053 - Mobile: 07500 238523. Email: iipsgp@educationaid.net
website: www.educationaid.net


Facebook Page :-
THE CASTLE OF THE MUSES
DUN A'CEOLRAIDH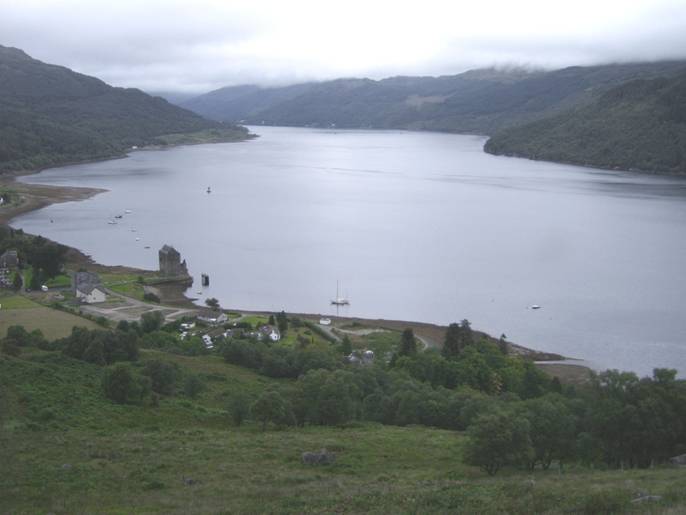 A VIEW OF THE CASTLE AND THE LOCH, SHOWING ITS GENERAL SITUATION: The imposing Castle building on the shores of the Loch is Carrick Castle, which was a royal hunting lodge built in the 15th century, besieged by sea in 1689. The Castle of the Muses is even bigger but hidden away in the trees. If you position your finger on Carrick Castle, then move to the large yacht moored at its right in the centre of the picture, then descend inland and down, you can see the Castle of the Muses tower hidden amongst the trees. The Castle owns the beach to the right of the picture where there are superb locations for meditation overlooking the confluence of Loch Goil with Loch Long, which is just out of picture to the right.
Castle contact details:
Dr. Thomas Clough Daffern, Director,
IIPSGP, Castle of the Muses,
Craigard, Carrick Castle, Lochgoilhead,
Argyll and Bute, Scotland, PA24 6AH
Telephone: 01301 703053 - Mobile: 07500 238523. Email: iipsgp@educationaid.net
www.educationaid.net www.thewisdompages.co.uk
Craigard Castle Homestead http://craigardcastle.homestead.com/

PROJECT BACKGROUND AND INFORMATION
1. WHY A CASTLE OF THE MUSES ?
2. HOME TO THE INTERNATIONAL INSTITUTE OF PEACE STUDIES AND GLOBAL PHILOSOPHY
3. HOME TO BRITISH PEACE MUSEUM
4. HOME TO THE POSEIDON SEMINARS
5. OPEN TO VISITORS BY ARRANGEMENT
6. HOME TO THE DRUID PEACE ORDER
7. HOME TO EDUCATION AID
8. THE TRUTH AND RECONCILIATION COMMISSION FOR THE MIDDLE EAST.
9. HOME TO THE TRUTH AND RECONCILIATION COMMISSION FOR IRELAND AND BRITAIN
10. HOME TO THE COMMONWEALTH INTERFAITH NETWORK
11. HOME TO THE COUNCIL OF MONARCHS
12. MUSIC AT THE CASTLE
13. DANCING AT THE CASTLE
14. BANQUETS AT THE CASTLE
15. SPIRITUALITY, MEDITATION AND PRAYERS AT THE CASTLE
16. HEALING AND COUNSELLING AT THE CASTLE
17. STUDY AND RESEARCH AT THE CASTLE
18. THE CASTLE LIBRARY
19. POETRY AT THE CASTLE
20. MEDIATION SERVICES AVAILABLE AT THE CASTLE
21. CENTRE FOR ONGOING RESEARCH INTO THE PERIODIC TABLE OF THE WORLD'S RELIGIONS AND PHILOSOPHIES
22. CENTRE FOR THE MUSES LOVE JOURNAL
23. CENTRE FOR THE GLOBAL GREEN UNIVERSITY
24. SACRED YURT TEMPLE
25. CENTRE FOR THE ARTS
26. TEACHING TRAINING AND EDUCATIONAL RESEARCH
27. BASE FOR IMEPSA
28. GLASGOW
29. HOGWARTS EXPRESS
30. MEDIA OFFICE
31. GREAT HALL AND CHAPEL
32. LOCH GOIL
33. SUMMER SCHOOLS
34. PETS
35. GETTING THERE
36. GUIDED PILGRIMAGES
37. RESEARCH GRANTS
38. MA IN PAGAN STUDIES
39. DIPLOMA IN GLOBAL PHILOSOPHY
40. STUDY AND CREATIVE WRITING RETREATS
41. HISTORY WEEKENDS AND GLOBAL PHILOSOPHY WEEKENDS
42. CENTRE FOR PEACE POLICY RESEARCH
43. FUNDRAISING
44. BODY AND SOUL WORK
45. GARDENS AND GROUNDS
46. THEOLOGICAL SEMINARS
47. JACOBITE AND SCOTTISH HISTORY SEMINARS
48. MONTHLY CINEMA EVENINGS
49. IIPSGP FILM PRODUCTION DEPARTMENT
50. FILM LOCATION HIRE
51. STORYTELLING
52. SCHOOL OF NONVIOLENCE
53. SUFI PEACE RESEARCH NETWORK
54. GENIUS RESEARCH AND EDUCATION NETWORK
55. EUMS - THE EUROPEAN UNION MEDIATION SERVICE
56. PUBLICATIONS DEPARTMENT OF THE CASTLE
57. SHOP AND CAFE
58, HOW CAN YOU GET INVOLVED ?
59. PHOTOGRAPHS OF THE CASTLE
1. WHY A CASTLE OF THE MUSES ? A unique opportunity has arisen on the shores of Loch Goil in the Highlands of Scotland, to develop long term a superb castle location as a centre for education, spirituality, the creative arts and peace work. This is truly one of those once-in-a-lifetime opportunities that needs to be seized, perhaps once in a generation. The future of the UK in relation to its respective military and peace roles in the global community is under review, and it is time to consider whether we as a nation wish to be known worldwide as a post colonial power which likes to engage in dubious foreign wars, or a country which keeps its faith with destiny as a home of learning, the arts, peace, justice and the love of wisdom. The popular patriotic song, Rule Britannia, has a final verse which is rarely sung, by poet James Thomson, and which is highly pertinent here:
The Muses, still with freedom found,
Shall to thy happy coast repair;
Blest Isle! With matchless beauty crown'd,
And manly hearts to guard the fair.
"Rule, Britannia! Rule the waves:
"Britons never will be slaves."
Perhaps James Thomson visited Loch Goil and was inspired to write these verses there ! The Castle will pose the following questions: is it not possible to be patriotic and yet oppose the illicit launching of wars and invasions ? How can we as a country best serve as "Guardians of the Fair Muses " ? By spending billions of pounds on the militarisation of society and the global community, and on military intelligence (whose spending has likewise spiralled pout of control in the USA and UK and worldwide) ? Should we be offering undying loyalty to allies even when they seem to be pursuing false or unachievable goals – or should we be thinking through with them a holistic peace policy ? The Castle of the Muses, although based in Scotland, is a global project – posing the fundamental question to the community of scholars, academics and teachers, educators and thinkers, artists and peace activists and spiritual, religious and political leaders worldwide – is there another way for mankind to live than by the sword ? Can we not live by the pen rather than the sword ? Can we not remember our original mission for being here on planet earth – to make the world a more beautiful and harmonious place than when we came here ? But why a Castle – surely such a place has military connotations ? Precisely – this is not easy work – the goals we have been set are not for the faint hearted, or those lacking in energy, faith, enthusiasm and commitment. A Castle is needed precisely because the project is about peace and peace is the final goal of all defence and security. The Castle will be a base for advanced thinking on what a world at peace will finally look like, and a cartographic office drawing up the maps on how we can get there as a world. We aim to invite the greatest thinkers of the planet to come and join us from time to time to think through these questions together. The Muses deserve nothing less.
2. HOME TO THE INTERNATIONAL INSTITUTE OF PEACE STUDIES AND GLOBAL PHILOSOPHY: The Institute is unique among research centres throughout the world in that it combines training and practical work in conflict resolution with studying the entire range of global philosophical and spiritual traditions, together with the proactive search for global responsibility, peace and justice in our time. Founded in 1990, arising out of a feasibility study investigating the possibility of creating a Peace Studies Institute in the University of London, and subsequent years of active educational research, networking and consultancy, everyone interested in advancing peace research in London, the UK, and internationally is invited to join us. The Institute has also built on the work of Philosophers and Historians for Peace, an international networking organisation founded in 1985. IIPSGP Members are a scattered international network of scholars and visionaries involved in a wide range of educational and research activities in both professional and voluntary capacities in all aspects of peace research, environmental education, comparative spirituality and philosophy. The main ongoing work of the Institute is to continue playing its part in laying the intellectual, ethical and educational foundations of a sustainable, global civilisation based on peace and justice. Founded at the University of London in 1990, and based there till 1993, IIPSGP was then based in Kingsley Hall, where Gandhi lived in 1933 and helped run from there a School of Nonviolence. From 1995-2000 it was based in the Cotswolds on Bredon Hill. From 2000 to 2009 it was based In Powys, Mid Wales, where it held courses and ran educational events. In October 2009, IIPSGP relocated to the Hampshire / West Sussex border, one hour from London, in order to continue consolidating its work in a more accessible venue, and will continue to maintain an office in the South of England to encourage education for peace. Now however, it has been offered the use of the Castle of the Muses on Loch Goil for an experimental 5 years, and beyond that, we hope to raise funds to enable an outright purchase for the perpetual use of the Castle as a base for peace work longer term. Our immediate need is for funding assistance to help move the very extensive library from Sussex up to the Castle. Your contribution towards I.I.P.S.G.P.'s programmes of work is therefore invited and your completed membership application will be warmly welcomed. Together we can do what is impossible alone in a world in increasing danger and need. Our focus is on finding together the positive solutions to our global crisis. We have contacts and members all over the planet and seek to build a peaceful global civilisation based on the wisdom found within all faiths, all cultures, and all traditions – please join us in this vital work. Your support and contribution is most welcome.
3. HOME TO BRITISHPEACEMUSEUM: The Castle is intended as the base for the British Peace Museum, a small private museum dedicated to the quest for peace and understanding in the world. Each of the 9 large rooms of the Castle is devoted to a particular Muse, and contains books, artefacts, paintings and sacred objects associated with the traditional archetypal energy of that particular Muse. This particular motif also featured in an exhibition organised at Shrewsbury Museum and Art Gallery in 2003, on the Art of War and the Arts of Peace, to mark the 400th anniversary of the Battle of Shrewsbury in 1403. The Castle is intended as a permanent Museon / Museum dedicated to the quest for peace in the world, yet a peace based on mutual victory, understanding, enlightenment and beauty, not a peace based on humiliation and defeat of the "other". Is such a peace possible in our time, or in any time ? Are human beings capable of altruism rather than selfishness, mudita (generosity in Sanskrit, "joy in the joy of others") rather than jealous ? Compassion and love rather than hatred, true courage rather than fear ? The British Peace Museum will document and exhibit aspects of this heroic quest over the millennia. We are also willing to house appropriate memorabilia from the peace movements of Britain seeking to be displayed in an educational setting. The Museum will house educational events and is open to visits by individuals, families and small groups, by prior arrangement.
4. HOME TO THE POSEIDON SEMINARS: The Castle is situated on Loch Goil, which is one of the deep sea lochs where the British Independent Nuclear deterrent, Trident submarines, are based and regularly practice. The submarines can be glimpsed in the Loch from time to time. There are secret naval bases a few minutes from the castle. The Trident is a symbol of Poseidon's authority (known to the Roman's as Neptune, and to the Celts as Mannan Mac Lir). The sea has since ancient times served to inspire and enthuse mankind. IIPSGP wishes to move the planetary conversation along so that nations no longer have to rely on threatening to blow each other out of existence as a sign of their own power and maturity ! How about sharing each other's enlightenment instead ? The Poseidon Seminars will be a regular forum where all those interested in debating and discussing the future of both Britain's own nuclear deterrent, and the global prospects for a nuclear weapons-free world, can come together in serious intellectual discussion and debate. The huge costs of refitting Trident and the question of who will pay for it, and whether this money could be more usefully spent, are among the many topics to debate in earnest. We anticipate that these seminars will include MOD officials, political representatives, peace campaigners and diplomats. IIPSGP has already run over 30 meetings in the UK House of Lords which have from time to time also touched on these concerns.
5. OPEN TO VISITORS BY ARRANGEMENT:Although a private educational centre for ongoing scholarship and studies in peace and interfaith harmony, the Castle is open to visitors by prior arrangement, particularly those wishing to see the Peace Museum, or to spend some time on quiet retreat studying, meditating and researching the complexity of the current global situation and how we go into this predicament. The quiet waves of the Loch (sometimes whirled into storm frenzy) give continual inspiration to all those seeking a deeper meaning and purpose in their lives. The Castle is a superb location for Highland walks and within a few minutes from the gates superb views can be obtained. Others who wish to stay for longer and to make a more profound commitment to the work of IIPSGP can be considered for scholar-in-residence status (see 17)
6. HOME TO THE DRUID PEACE ORDER : The Castle is an ideal base to develop the ongoing life and work of the Order of Peace Poets, Bards and Druids, which strives to bring alive again the ancient Druidic teachings on peace and non-violence that were at the heart of their work and witness. We will be running Druid rituals at sacred times, special weekends and Druid retreats. The landscape around is perfect as a setting for the development of Druidic insight and wisdom. Yeats, the Irish esoteric poet, dreamed of founding a Castle of Heroes. In a sense, the Castle of the Muses is his dream come true ! The Director of IIPSGP serves as Peace Officer to the Council of British Druid Orders. Students and initiates interested in studying the ancient mystery teachings of Alboin and learning about contemporary or historic Druidry are welcome to visit the Castle on study retreat.
7. HOME TO EDUCATION AID: The Castle will be the base for this international fundraising charity whose purpose is as follows: EA. is designed to help all of us generate both practical funding resources and new inspiration for educational work nationally, and globally. All can play a part in this project, enjoy themselves, learn together in the process, and also help provide the financial basis for the massive educational development of our human intellectual and social wealth which the world situation so desperately needs. E.A. is designed from inception as a global initiative, drawing on the best educational traditions of each continental region: Europe, North & Latin America, Australasia, Africa, the Middle East, Central Asia, Russia, South and East Asia... First launched at the Institute of Education, University of London, Education Aid proposes that the world's educational institutions organise, in concert with the media, political and business communities, a simultaneous annual fundraising and consciousness raising networking initiative among the world's formal (and informal) educational structures. Modelled on previous or existing fundraising initiatives in other sectors (e.g. Live Aid, Band Aid, Comic Relief, Children in Need) it is time that the world's educational sector utilised its tremendous resources by organising imaginative events in educational institutions world-wide: schools, colleges, universities, academies, research institutes etc. as both fundraising events, and as important educational happenings in their own right. All these events would happen on the day appropriate to the national committee in each country. All these events will be open to and supported and sponsored by the general public and by companies, businesses and charities, involving attractive and interesting conferences, lectures, seminars, exhibitions, etc. on a whole variety of themes. It would be up to each local institution to target whichever priority it needs. But by and large, at least part of each event, would have an underlying theme: the contributions which education can make to the re-building of a troubled world too long suffering from the ravages of war, violence, cultural conflict, poverty, famine, unemployment, ignorance, illiteracy and fear.
8. Home to THE TRUTH AND RECONCILIATION COMMISSION FOR THE MIDDLE EAST. The Castle provides an ideal base for the ongoing work of the TRCME, which involves:
Resolving the ongoing war and conflict In Iraq and restoring order, prosperity, freedom, security and well-being to the long suffering people of Iraq
Afghanistan: how to stop the fighting and restore order, prosperity and justice throughout the country ? The TRCME office is developing an Afghan Peace Plan which will be launched in Parliament
Palestine: how to provide a decent quality of life for all Palestinians in their own autonomous country ?
Israel: how to secure the long term future of Israel living in peace and prosperity with her neighbors, free of all terrorist attacks ?
Lebanon: how to ensure the long term stability and prosperity of the country, living in peace internally and externally ? How to help heal its internal and external conflicts ?
Chechnya and the Caucuses region: how to resolve non-violently the civil wars and conflicts in the region ?
How to protect minority rights and the rights of religious and ethnic minorities throughout the Middle East region, from whatever background ?
How to forge peace dialogues with Iran and to facilitate the mediation between Western democratic cultures and theocratic Shiite conceptions of governance ? How to develop a new intellectual reconciliation between Iranian and Western conventions of spirituality and politics which draws on the best insights and traditions of both civilizations ?
How to ensure that the Middle East does not become a nuclearised region and that a regional nuclear free zone be developed there as in the UN Declaration to this effect in 2010 ?
The TRCME provides a forum for discussion for all parties to come up with non-violent solutions to the problems of the region. It addresses primarily the intellectual, moral, ethical and philosophical dilemmas which are preventing the discovery of non-violent solutions to the crises of the region. It is an interfaith, academic and philosophical initiative premised on the possibility of cultural harmony and coexistence, but open to the wider community. The TRCME primarily addresses the philosophical, spiritual, scientific, intellectual and academic dimensions of the challenges of peacemaking in the Middle Eastern context, in a long term and holistic perspective. Whilst political leaders are addressing the practical aspects of a two state solution to the problem of relations between Israel and Palestine, the work of the TRCME is to address the metaphysical, spiritual and philosophical aspects of the situation, covering issues such as recognition, sophiaphobia, religion, psychodynamics, social-therapy, transpersonal peace theory etc. The launch of the TRCME in 2008 included a number of filmed interviews with various thinkers, theologians, artists, educators and religious figures from across the region, which are being shown on the broadband television station, www.holisticchannel.org.uk
9. HOME TO THE TRUTH AND RECONCILIATION COMMISSION FOR IRELAND AND BRITAIN: The purpose of the Truth and Reconciliation Commission for Ireland and Britain is to create a forum for the reconciliation through examination of historic wrongs that different communities within Britain and Ireland feel were committed during the period of history in Ireland known as the time of troubles, particularly concerning the split between Catholics and Protestants and their paramilitary wings. The additional and supplementary purpose of the commission is to act as a forum to debate wider, controversial issues concerning truth and justice of global concern that impact on both Ireland and Britain. TRCIB has organised three such hearings to date in Holyhead, Dublin and Belfast. We are in the process of organising the next such hearing. The Castle is in a unique place to mediate in this historic conflict between Britain and Ireland and to facilitate the establishment of a process of inquiry alongside official hearings such as the Saville Inquiry, for a fraction of the cost, which can assist the peace process.
10. HOME TO THE COMMONWEALTH INTERFAITH NETWORK: An initiative was taken in 1997 by the International Institute of Peace Studies and Global Philosophy, namely the establishment of a Commonwealth Interfaith Network, during the Commonwealth Heads of Government meeting in Edinburgh. The purpose of the BRITISH AND COMMONWEALTH INTERFAITH NETWORK FOR PEACE is to provide an international network for persons and organisations active in any of the 53 Commonwealth Countries, in the United Kingdom, or in any of the UK Overseas Dependent territories, concerned with advancing better interfaith understanding, and to act as a forum for advanced ethical, philosophical and religious dialogue and educational studies, and to advance the prospects of international peace and well being. The Castle will serve as home to this work. In times past the British Empire, as it then was, was seen as a military alliance. The Commonwealth now remains today as an important network of free nations who share common values and aspirations for peace and democracy and justice in the world. The work of BCINP therefore is to hold the political leaders of Commonwealth nations to account and to insist that they spend their resources on peace and social development rather than war fighting and militarism. The Commonwealth Games are coming to Glasgow in 2014 and since the Commonwealth Interfaith Network is based so close to Glasgow, we will be hosting an interfaith event for visiting athletes with an interest in spirituality and faith issues, particularly peace and human rights concerns. The Castle will serve as the Secretariat for this body.
11. HOME TO THE COUNCIL OF MONARCHS: IIPSGP has proposed a visionary yet realistic new international forum be created: the Council of Monarchs. The purpose of the Council is to convene a global gathering of reigning monarchs, who evidently have considerable influence, power and prestige internationally. The purpose of their coming together as a Council is so that they can be more effective as a council than they can be individually. They could add their voices collectively to the work that needs to be done on the planet and the achievement of certain collective policy aims. These could be, firstly, eliminating the need for wars between nation states or their respective dominions, in effect they would act as a peace pact; the members of the Council would pledge their countries to non-violence against each other, and would set up a mechanism that in the unlikely event that any such outbreaks of violence occurred, it would be referred automatically to an arbitration mechanism established within the Council whereby other monarchs not involved in the dispute could facilitate its solution. If this had been in existence in 1900, World War One and Two would never have happened. There are still some 33 reigning monarchs on the planet, Including the Queen of Scotland and the United Kingdom, and IIPSGP believes they should come together to generate hope and concord in this critical time in world affairs. A full length talk about this project is available for viewing on: www.holisticchannel.org.uk The forthcoming visit of the Pope to the UK and to meetings with Her Majesty Queen Elizabeth 2nd are an example of auspicious co-working when monarchs come together in harmony. Likewise, the historic meeting at the UN Headquarters organised by the King of Spain and the King of Saudi Arabia in November 2008, or the King of Saudi Arabia's meeting with the Pope in November 2007.
12. MUSIC AT THE CASTLE: As home to the Muses, music will feature largely in Castle activities; we have a music room and hope to equip it with a harp, grand piano, cello etc. It is suitable for chamber and solo music concerts, and we hope to organise a regular programme of such events in due course. Many people on the planet advocate music as a universal language to bring peace to the world and the founder of musicology, Pythagoras, certainly saw peace as preferable to violence and destruction. We shall also therefore be studying the esoteric nature of music and how musical expression and creativity in some way recapitulates the divine creativity itself. In many cultures, heaven is seen as a place of music and song. In the Bardic and Druid traditions, music bears the essence of the divine harmonics which underlie creation – to create magic, one sings…. To generate peace magic, therefore, we will be making music at the Castle of the Muses !
13. DANCING AT THE CASTLE: dance being a universal way of expressing delight and joy, we hope it will become a regular features of life at the Castle, and we anticipate holding occasional dance events in all different styles of music. The Great Hall doubles up as a superb dancing space. Traditionally the Muses organised the Dance programme on Mount Olympus, so in a Castle of the Muses dance must feature as part of the activities. There are several masters of dance on the planet who are organising special dance workshops for peace and we anticipate the occasional master class for those who are using their love of dance to generate a more peaceful world. Scottish, Irish and English folk dancing also have a long and noble lineage and we also hope to explore these traditions from time to time.
14. BANQUETS AT THE CASTLE: The Great Hall will hold occasional peace banquets to celebrate particular holy days including Christmas, Easter, St Paul and St Peters Day (June 29th) and St Columba's Day (9 June), St Columba being someone who advocated the reconciliation of Druid and Christian wisdom paths and who said "Christ is My Druid". We shall also be celebrating the major Druid Feasts including, Imbolc, Beltane, Lughnasadh, Samhain and the Solstices and Equinoxes.
15. SPIRITUALITY, MEDITATION AND PRAYERS AT THE CASTLE: A core part of what the Castle is about is our regular Peace meditations, which take place each day; the Castle is blessed with a superb Chapel space which will be used for regular prayers and worship sessions; we are interested also in studying and researching the scientific evidence for the benefits of meditation on world peace; the fact that the Trident submarines are based only a stones throw from the Castle gives our meditation practice a special edge. Friends visiting the castle are welcome to practice whatever spiritual path they themselves adhere to. The Castle and IIPSGP are non-denominational and universalist in outlook, seeking for the core common essence and ultimate truths underlying all spiritual and religious and philosophical paths at their essential core. The Chapel will hopefully contain a large tapestry of the Periodic Table of the World's Religious and Philosophical traditions as a reminder of the amazing fecundity of mankind's spiritual quest for truth over the millennia. We will also celebrate and commemorate the lives and works of saints and sages from all traditions, religions and intellectual lineages (including secular and scientific) and we intend to act as a documentation and cataloguing centre for the lives and works of saints and sages from all traditions globally without exception, as per IIPSGP's Universal Calendar of Saints and Sages, which is the first time that the roll call of leading saints from ALL faiths has been attempted in print.
16. HEALING AND COUNSELLING AT THE CASTLE – The Castle has a wonderful healing energy and given that it will be the base of the Global Green University, we intend to hold a special regular workshop called "Healing the Healers" in which doctors, therapists and healers of all varieties are invited to share their experiences and practice in a convivial setting. Healing the Healers will see all those medical practitioners interested in include physicians working in the NHS, in the private sector, complementary therapists, medical herbalists etc. The Global Green University is also interested in scientific research into the benefits of meditation on healing, and the role of consciousness in the therapeutic process. What philosophical models of pathology and cure are appropriate in our era ? What models of the mind and the unconscious ? How can understanding about the nature of soul and psyche can be linked with advanced scientific physiological knowledge ? The Castle will also make available a Transpersonal Counselling service for those seeking assistance with complex medical or psychological needs.
17. STUDY AND RESEARCH AT THE CASTLE: this is a major feature of our work, and students and scholars are invited to visit the castle to undertake research programmes and private study. The Castle is a place for quiet contemplation and reflection, each scholar being enabled to pursue their own studies in their own time and unique direction. Students must have sufficient funds to be self-reliant whilst staying at the castle and to contribute their share towards general running expenses (electricity, heat etc.). If advice and guidance is required, the Institute Director is available for consultation on suggestions and ideas for future research angles to pursue, by separate arrangement. If a formal course of studies is sought, this can be pursued under the aegis of the Institute and must be arranged additionally. Priority will be given to study visitors to the Castle who are pursing a directed study programme leading to an academic award from IIPSGP. All study visitors will also be invited to contribute a certain amount of time per week to specific research projects of the Institute and to attend such seminars and courses are being run at the Castle while in residence. Others who wish to stay for longer and to make a more profound commitment to the work of IIPSGP can be considered for scholar-in-residence status.
18. THE CASTLE LIBRARY: the library is a truly unique feature of the Castle. Numbering some 12,000 volumes, it is divided into 9 sections, each named after a different Muse. Calliope covers works dealing with economics and politics; Clio deals with history and education; Erato covers psychology, love, philosophy and sexuality, Euterpe covers the fine arts, architecture and films; Melpomene covers law, military and strategic studies, and peace and non-violence; Polyhymnia covers religion and spirituality; Terpsichore covers music, musicology, sport and games; Thalia covers literature, poetry, drama and philology; Urania covers the natural sciences, ecology, medicine and geography. In these 9 sections, the library has a comprehensive coverage of all aspects of peace research, history, comparative philosophy, world religions, social sciences, politics, biography, fiction, literature, poetry, philology, fine art, music, languages, Druid and Pagan studies, Christianity, Hinduism, Buddhism, Tantra, Zoroastrianism, Judaism, Kabbalah, Islam, Sufism, Celtic and Anglo Saxon history and folklore, world mythology, the sciences & esoteric philosophy. The library is available for reference only and can be consulted by visiting scholars by prior arrangement. It is also open to all those undertaking retreats at the castle.
19. POETRY AT THE CASTLE: a major feature of the work of the Castle will be its support to poets and poetry the world over; the Castle is home to the International Order of Peace Poets and hence occasional poetry readings will be taking place in its great hall. An annual conference of poetry and peace is also scheduled.
20. MEDIATION SERVICES AVAILABLE AT THE CASTLE AND DISASTER RELIEF INTERVENTION SUPPORT SERVICES: the Castle is home to the work of the Multifaith and Multicultural Mediation Service. This body, set up in 1991, is available to give professional mediation help and assistance in situations of conflict involving culture, ethnicity, religion and faith. Usually, parties are expected to journey to the Castle, where all aspects of the case will be heard in detail and hopefully a mediated outcome arrived at acceptable to both parties. The MMMS is also available for intervention in situations of natural disaster where conflicts between parties may be hampering the rational solution of natural disasters, e.g. floods, famine, earthquake, fires, volcanoes etc. The MMMS can bring all parties involved together and work out an immediate strategy aimed at resolution alongside the technical strategy being pursued by responsible authorities. Such interventions are costed on an ad hoc basis.
21. CENTRE FOR ONGOING RESEARCH INTO THE PERIODIC TABLE OF THE WORLD'S RELIGIONS AND PHILOSOPHIES – among the many projects based at the Castle will be the work of the Periodic Table of the World's Religions and Philosophies, a new classification , research and analysis tool for categorising and harmonising our perceptions of religious and philosophical traditions alike; an associated website www.thewisdompages.co.uk has also been set up to showcase this work and its future developments.
22. CENTRE FOR THE MUSES LOVE JOURNAL: IIPSGP publishes THE MUSES JOURNAL: LOVE, PEACE AND WISDOM and its editorial office will be based at the Castle. The Muses Journal is divided into 9 sections covering all aspects of knowledge and the creative arts and sciences.
23. CENTRE FOR THE GLOBAL GREEN UNIVERSITY: The Castle will function as the main base for the work of this academic institution, whose scope, foundation and intentions are unique. The work of the GGU is a mixture of practical and visionary work. It is premised on the need for humanity to work out a way of grounding the most sublime and transpersonal intellectual vision which we can access at this time, yet in a way which can benefit and move forward the work of planetary social, political and economic transformation which is so urgently needed. Above all else it is concerned with helping lay the new intellectual foundation for a holistic scientific view of the world that can replace the fractured and existentially barren view of knowledge and the sciences that we have been bequeathed by the industrial revolution. The GGU is interested in cutting edge research at the forefront of all new developments in the sciences, in physics, in technology, in informatics, astronomy, mathematics, cosmology, biology, micro-biology, neuro-biology, energy research, bio-electricity, consciousness studies, ecology, animal communication, telepathy and parapsychology, astrology (all different systems studied comparatively), comparative religions, comparative and global philosophy (including epistemology, ethics, metaphysics, logic, history of philosophy etc.) linguistics, social sciences, new advances in medicine and complementary and preventative medicine, chemistry, geology, anthropology, evolutionary theory, geography, exo-biology, peace sciences, economics, political theory and political philosophy, history and historiography, gender studies, love (agapology) and sexuality (erotology), literature and poetics, the fine arts etc. The GGU is divided into 9 Faculties, each named after one of the Muses. The GGU is a small, informal private higher education academy for those who love learning for its own sake, and who wish to be involved in the advancement of knowledge as a valuable enterprise in and of itself. GGU scholars and researchers can come and study at the GGU and use the library facilities as explained in paragraph 17.
24. SACRED YURT TEMPLE: As well as the main castle building, we intend to have a Temple space in the grounds for private devotions, prayers and meditation.
25. CENTRE FOR THE ARTS – the Castle is dedicated to and named after the 9 Muses, and therefore serious study and research into the nature of the arts is our life-blood; we hope to organise workshops by contemporary artists in all media to come and explore their work with students and members of the public. As a living Museion, the Castle will also be functioning as a centre for exploration into the philosophy and practice of art and for workshops on spirituality and the arts. In Euterpe the Castle has space for artists to come and paint and work in various media and it is hoped the surrounding beauty will inspire their own creativity to come forth. A mural of the 9 Muses is being painted in the Great Hall above the minstrel gallery by an expert mural painter.
26. TEACHING TRAINING AND EDUCATIONAL RESEARCH: We very much hope the Castle will serve as a base for special teaching training events for secondary school teachers involved in teaching English, history, Gaelic, Religious Studies, Languages, sciences, philosophy, business etc. We will be focusing on how to manage the complexities of the politics of the classroom., how to vision together for long term curriculum changes; how to re-empower teachers as intelligent moral beings capable of taking autonomous actions beyond the dictates of Whitehall; how to think through the kind of education we actually want for our country and our world in the 3rd millennium.
27. BASE FOR IMEPSA: Islamic and Middle Eastern Peace Studies Association – this project of IIPSGP is to be based at the castle, and concerns the development of peace studies courses and centres throughout the Middle East, to focus minds and hearts in the region away from violence as the solution to conflicts, and towards thinking through the complexities of peace in a creative and dynamic way.
28. GLASGOW: this major international city is only one hour away from the castle drive time, with its world famous university and other centres of academic excellence. Glasgow is a world class venue for the arts, education, science and culture. It was European City of Culture in 1990. It hosts several world famous museums, including the
29. HOGWART'S EXPRESS: The train that features in the Harry Potter movies as the Hogwarts Express passes along the highland railway line close to the castle; it is hoped to be able to organise in future a stop off for visitors interested in the magical traditions of the island of Britain, who have often come from far afield to travel; on the train, where they are on occasion entertained by real magicians and Druids. What better thing that they should also come to visit a real Hogwarts Castle which stands situated in its Loch exactly as the original Hogwarts did ! We hope in future to organise a Colloquium of Magicians to coincide with the annual visit of the Hogwarts Express.
30. MEDIA OFFICE – The IIPSGP media office will hopefully be based at the Castle and working to promote events and teachings taking place in the Castle; thanks to modern technology, talks and lectures going on at the castle can be shared more or less instantaneously around the world, via You Tube and the internet; IIPSGP is in the process of developing its own You Tube channel which will therefore be able to feature elements of the events taking place there. Interviews with visiting scholars, teachers, academics and philosophers will also feature on the associated websites.
31. GREAT HALL AND CHAPEL: The Castle has a unique long Great Hall, conference room and chapel space, with a minstrel gallery at one end., This will have numerous functions in the life of the Castle – as a mediation and worship space, as a venue for academic conferences and seminars, and even as a dance, music and banqueting venue on occasion ! There is a beautiful stained glass window of St Paul overlooking the hall, although interestingly, he is armed with a sword of truth. The official Peace Sword of the Druids of Britain will also be housed in this sacred space. A fireplace for roaring fires in the Hall is another feature which makes this room so attractive. We intend to be able to make the Hall available for Druid weddings in due course.
32. LOCH GOIL: The Castle sits just back from Loch Goil a few hundred metres from Carrick Castle, which is an ancient monument dating from the 14th century used by the Scottish Kings as a hunting lodge. It is hoped we will reinstate the castle boat for trips around the Loch and nearby sea-lanes. The Castle also owns the beach along the Loch side and there are swimming and paddling opportunities, as well as a magnificent cliff-side meditation site overlooking the loch at this point. The site overlooks the confluence of Loch Goil and Loch Long. Trident submarines practice their equipment in the depths of the Loch and can be seen surfacing from time to time, a reminder of the importance of the search for peace in the world, to which the work of the Castle of the Muses is dedicated.
33. SUMMER SCHOOLS: the Castle will hold a regular Summer School for younger pupils to come and share ideas and discussions and learning about different cultures, philosophies, and also to learn something about the extraordinary complexity and beauty of Britain. The Summer school will also include some managed outdoor pursuits.
34. PETS: we prefer it if visitors leave their pets behind, as the Castle has a large number of fragile objects; the Castle will be getting a resident cat to keep an eye on things however ! There are innumerable wild animals in the mountains around the castle, but they are friendly. Shamanic power animals are welcome however !
35. GETTING THERE: there are numerous ways to arrive at the Castle. Train tickets can be booked in advance and the overnight sleeper from Euston takes about 9 hours with no change and costs only 50 pounds return; the daytime train journey takes about 6 hours and 40 minutes with a couple of changes. Arriving by car means you come down the one road connecting Loch Goil to the outside world. You can also arrive by yacht as there are mooring facilities of the Castle beach which is accessible by sea ! For the really intrepid explorer, there are tracks over the mountains !
36. GUIDED PILGRIMAGES: these can be organised for specific guests who wish to journey on to visit other sacred places during their stay at the castle, and include the Island of Iona, Holy Island off the Isle of Arran (a Tibetan Buddhist spiritual community), Kilmartin, Callanish, Stirling, Edinburgh, Glasgow etc.
37. RESEARCH GRANTS – over the course of time IIPSGP will be applying to various academic foundations to secure funding for different areas of research interests which will be conducted at the Castle. We intend for the Castle to function as a premier think tank into all aspects of peace policy, peace research and peace philosophy, exploring the full gamut of global spirituality and ethical dilemmas facing the planet today. In its remote Scottish location world class social scientific and humanities research will be conducted exploring all aspects of the global dilemmas threatening human survival on planet earth.
38. MA IN PAGAN STUDIES – this unique course is available under the auspices of the Pagan Academic Network and consist of attending 4 study weekends over a two year period as well as completing a "circle of studies" by correspondence, and finally by completing a dissertation of 30,000 words. Topics which can be studied include the full range of pagan studies. How is paganism understood ? Semantically speaking, anyone who lives in the countryside, or who has an interest in rural matters and a love of nature, qualifies as a pagan (which comes from the Latin word for a country-dweller) The definition of what exactly constitutes paganism is itself evolving, but for a working definition we mean those original spiritual and philosophical teachings and traditions which constitute the primal faiths of all humanity, descended from Palaeolithic times, through the Neolithic revolution and the first beginnings of urban communities. There is no such thing as a central "dogma" or revealed code of belief which unites all pagans into a central belief; rather, there are certain general clusters of belief and practice: such as the inherent dignity and value of all life; a belief in the spiritual integrity of individual human beings, and the right of freedom of worship and spiritual practice; a love of the female and male equally, as both worthy of reverence and love; a pluralism and tolerance of different philosophical positions without needing to discover a centralising totalitarian "truth". Pagan communities were also the first to develop most of the characteristics we associate with "civilisation": agriculture, temples, houses, communications, writing systems, metallurgy, pottery, animal husbandry, language, hunting, prayer and spiritual worship, painting, music, dance, erotica and the arts of beauty, education and learning, schools and colleges etc. Among cultures and traditions which have their essence and origin in pagan thought are the following: Latin, Greek, Celtic, Scandinavian and Germanic, Phoenician, Canaanite, Ancient Semitic, Sumerian, Egyptian, African, Arabian, Indian, Amerindian, Shamanic Central Asian, Tibetan, Polynesian, Melanesian, Japanese (Shinto), Traditional Chinese (Taoist). Many of the great philosophical and spiritual traditions of humanity evolved out of pagan roots, and in more modern religions such as Islam, Christianity, Buddhism, Jainism, Judaism, Sikhism, Bahai etc. it is often possible to catch glimpses of their more ancient heritage. In relative terms, the "revealed" textual religions of humanity are all very recent, none older than a few thousand years of direct transmission, with their texts all dating from within this time, although traditionally they see their own origins as far older in a blurred mythological past. The relationship between paganism and revealed religions, and textual and oral traditions, is therefore of great interest to P.A.N. as modern scholarship tends to see far less a distinction in belief and practice than once was the case, in the times of persecution. All revealed religions have an esoteric core component which often shows greater affinity to pagan belief and practices, including a greater respect for the divine feminine, for oral transmission in addition to textual transmission of knowledge, and for the principles of peace, tolerance and spiritual harmony, than is the case in fundamentalist and literalist schools of thought. Indeed, it is the rise of the literalist and traditionalist schools of fundamentalist religion which always spells particularly bad news for pagan scholars. After all it was the "founder" of pagan academia, Plato, who understood that allegory, symbols and metaphor are at the foundations of religions, and thus those allegories, symbols and metaphors are about discovering the truth behind religious scriptures rather than about the literal truth of the text. All of these aspects of paganism will be offered for study on this MA course, which is literally unique. There is no other academic centre apart from the Castle of the Muses running such a course anywhere in the world.
39. DIPLOMA IN GLOBAL PHILOSOPHY – this course is available to students of IIPSGP and the Global Green University and consists of following an audio-visual course of lectures, attending 2 weekend seminars at the castle, and completing a written dissertation.
40. STUDY AND CREATIVE WRITING RETREATS Serious students of peace, literature, comparative philosophy, spirituality, ecology, education and the arts are invited to apply for a study retreat at the Castle. The location provides an excellent atmosphere and ambience conducive to reflection and meditation. Loch Goil is 200 metres from the Castle, and there are beautiful walks in the neighbourhood. The beautiful landscape of Loch Lomond and the Trossachs National Park is all around us. The Castle is surrounded by a rich wildlife: rabbits, hens, sheep, cattle, blue tits, house martins, crows, dragonflies, kingfishers, trout, foxes, wild deer badgers, and magnificent trees such as ash, oaks, rowan trees, hawthorn, pine, firs, larch, damsons, elderberries, apple trees. Just a 30 minute walk up the mountain behind the castle is lanes is a stupendous view of Loch Goil and you can see for miles into the distance. From the battlements at the top of the castle can be seen superb views of the waters of Loch Goil, Loch Long and the surrounding mountains. Not too far is of course the sacred island of Iona and special outings can be arranged to visit the Island for prayer and study visits, using the castle as a main base. Also within visiting distance is the large Buddhist Monastery of Samye Ling which is just South of Glasgow, as well as Holy Island which is off the Isle of Arran. A short distance away are the delightful towns of Inverary and Oban, from where trips can be made on to Mull or further up to Skye. The large reference library of the Institute is available for study. Divided into 9 sections, each named after a different Muse, the library has a comprehensive coverage of all aspects of peace research, history, comparative philosophy, world religions, social sciences, politics, biography, fiction, literature, poetry, philology, drama, fine art, music, languages, Druid and Pagan studies, Christianity, Hinduism, Buddhism, Tantra, Zoroastrianism, Judaism, Kabbalah, Islam, Sufism, Celtic and Anglo Saxon history and folklore, world mythology & esoteric philosophy. The study retreat is available whether you are a student of comparative philosophy wishing to research the details of mythological and religious ideas, or a writer wishing to write up your autobiography, or a poet seeking an inspirational place to write up a new sequence of poems. There are also computers available for writing projects, plus a large garden for sitting in the sunshine, or for after-dark bonfires, weather permitting. Help and advice can also be given for those wishing support to complete their writing assignments and study programmes. During the Summer months it is also possible to swim nearby in the Loch. A nearby hotel, only 5 minutes from the castle, also has Jacuzzi, sauna, steam room and swimming pool facilities available for visitors. Priority for retreats will be given to Institute and Global Green University members. The cost of undertaking a retreat at the Castle is by individual donation; retreatants are however expected to join in the Institute daily meditations, and to contribute a certain amount of voluntary work for the Institute per day. Lovely cuisine will be happily provided for retreatants unless you are on a totally fastidious diet in which case sort yourself out ! Massage therapy, past life regression, transpersonal counselling and life coaching can also be provided by arrangement. Guests can be welcomed at the nearby railway station of Arrochar and Tarbert which boasts direct sleeper train connections to London Euston and fast train links to Glasgow Airport. The airport itself is available not too far away and overseas guests can be collected from there on request.
41. TRANSPERSONAL HISTORY AND GLOBAL PHILOSOPHY WEEKENDS: a regular programme of weekend events will be organised during the year, focusing on particular questions arising from historical research, and from the study of philosophy. Castle History weekends will be particularly considering historical epochs and events from the new perspective of Transpersonal History. Global Philosophy weekends will consider different themes and issues on the comparative study of philosophy across genres, disciplines, cultures, faiths and nations – asking ultimate questions of the world's leading thinkers and their intellectual traditions. There is a long tradition of philosophy in Scotland, Ireland (Scotia) and the UK, including in Scotland, Michael Scot, Duns Scotus, Scotus Erigena, David Hume, and Adam Smith – and Scottish (and Irish) philosophy has often been global in outlook and wide ranging in intellectual concerns. Scotland and the UK have also contributed many transpersonal thinkers to the growing body of tradition that believes history to me more than the purely material interplay of forces governing physical existence, and we will be examining something of this rich legacy together.
42. CENTRE FOR PEACE POLICY RESEARCH – this important project of IIPSGP will be based at the Castle. CEPPR is a new project of the International Institute of Peace Studies and Global Philosophy launched in 2009. This work consolidates and extends the sustained interested shown by IIPSGP in formulating, articulating and advocating a rational peace policy for the UK, Europe and globally. The enormous costs of not having thought through a serious peace policy has become all too apparent in recent years. Founded in 1991 at the end of the Cold War, IIPSGP began its life as a project of the University of London. It is an educational research institute that specialises in peace making and comparative religion and the scientific study of the role of ideas in society. It has organised over 33 meetings in the UK House of Lords to bring together MPs, Peers and NGO leaders to discuss the links between ethics and policy. IIPSGP is at the forefront of research and education on all aspects of global philosophical and ethical debates, interfaith research, and the in depth study of dialogue for concerted approaches to solving global problems involving both scientific and spiritual paradigms. CEPPR will attempt to tackle the enormous vacuum created by the lack of serious debate in the UK and among its allies in thinking through the long term prospects of a peaceful international order. The UK and USA are competent at fighting military campaigns and winning conventional wars, but have failed abysmally to build long term peace, notably in Iraq and Afghanistan. The problems of continuing mortality rates in Afghanistan on all sides, shows up the glaring lacuna of any serious thinking within UK government circles of a long term peace policy. The discussion about levels of military aid and equipment being made available to UK forces in Afghanistan, although important, is actually missing the real issues concerning this war, in IIPSGP's opinion. An Afghan Peace Plan is currently under development.
43. FUNDRAISING – IIPSGP is establishing a Friends of the Castle of the Muses to raise money to enable its ambitious programme of events and courses to succeed; donations are welcome to support both the core programmes of the Castle and also the many specific projects which will be based there. An American Friends of the Castle of the Muses is also being set up. By becoming a Friend of the Castle you will have priority entitlement to come on retreat at all times and to spend time studying and researching in the library, either working on IIPSGP projects, or your own work, and to use the Castle as a base for exploring further afield. We urgently need funding help immediately to enable the move to the Castle to take place and to build the final infrastructure to permit the Castle to become the wonderful living and working space it can become. At present, for example, there is no functioning kitchen, and the floor of the Great Hall needs laying. Those Friends who are not able to contribute financially are very welcome to contribute by coming to help with practical household tasks as there is still much work to be done. Some painting and decorating, and fixing skirting boards, and plastering are also needed – so any help you can give will be gratefully received and acknowledged in our Friends of the Castle book which will be on permanent display.
44. BODY AND SOUL WORK: Sweat-lodges will be organised from time to time to enable participants to experience the sacred healing power of fire and heat; an outdoor., wood powered hot tub will hopefully be installed in the grounds in due course. Exercise courses and yoga instruction will also be available from time to time, as will Druid Tantra workshops empowering people to come into contact with their whole being (body, mind, heart, spirit) in harmony. Initiatory weekends will also been held from time to time for both men and women who wish to re-experience their sexuality in a heart-centred and non-violent way and who wish to explore the ideas behind the Wisdom Affair model of relationships, and how to enable couples to empower one another with love and compassion, enthusiasm and vision. A book entitled Wisdom Affairs is available from IIPSGP Publications (on www.lulu.com/iipsgp) which outlines this approach to relationships, in which the common pursuit of wisdom and enlightenment is placed at the forefront, rather than other concerns.
45. GARDENS AND GROUNDS: Permaculture and Cookery courses will be held at the castle from time to time; a Kitchen and herb garden is also intended for planting; much of the grounds are planted with magnificent mature trees, including cedars, red woods, wellingtons, firs, larches, oaks, beech etc. The grounds also include some rare garden sculptures including the famous Castle Stag who stands covered in moss looking out over the Loch.
46. THEOLOGICAL SEMINARS – Vicars, Minsters, pastors and priests of all churches and denominations are welcome to apply to come on retreat; a large theological library (in Polyhymnia) enables serious students of Christianity to come and reflect on their divine calling and mission; the Castle is close to Iona so special visits to Iona can also be arranged. Theological seminars will be organised from time to time covering aspects of the Christian faith and among the topics to be considered are: the Future of Christianity, Theology and Peace, Theology and Love, Gender and Sexuality in Christianity; research into the transpersonal historical context of Christ's life and mission; Eschatology and the theology of redemption; Christian theology and its role in interfaith peace work and Christian dialogue with other faiths; Christian esotericism and the mystical traditions. We are particularly interested to explore the history of irenicism in Christianity, and to search for a new approach to Christianity reconciling the best of Catholicism, Orthodoxy, Reformed Celtic, Esoteric and Mystical approaches to Christian wisdom – is there genuine Christian universalism (Catholicism) that needs to be discovered ? A meta-Mahayana Christianity, equivalent to the Vajrayana traditions in Buddhism ? What kind of theological method is appropriate to such a quest ? What would be its alethiology, its pneumatology, and its pastoral implications ? We hope to explore the depths of all these and related questions, making use of the very large theological library to be based at the Castle. The Castle of the Muses is being founded in the year of the Papal visit to Scotland, which will hopefully mark a new boost in ecumenical Christian theological studies for peace, which is one of the over-arching missions of the Castle of the Muses.
47. JACOBITE AND SCOTTISH HISTORY SEMINARS: The long history of the Jacobite risings and the associated disputes over legitimacy in the British royal family will be the subject of an annual gathering to discuss whether the Jacobite tradition contributed more to peace or violence; the relationships between the Jacobite house and the Vatican will also be included in these seminars. The demonization of King James 2nd will also be examined given his role in proposing the idea of enlightened toleration and in legitimising the Quakers, New York also being named after him when he was the Duke of York. Contemporary attempts to reinvent the Stewart Dynasty as Servant Kings of the Holy Grail will also be considered. Scottish history in general will also be considered at these seminars in all its richness and complexity, including prehistory, the Picts, the Gaels, the early Christian period, the development of "Scotland" and the history of the Union with England and Wales. We willi also explore something of the history of esoteric traditions in Scotland, concerning the developments of Druidry, freemasonry, the Templar heritage, the work of creative poets and artists, scientists, inventors and philosophers.
48. MONTHLY CINEMA EVENINGS: the Castle will be holding a regular Peace Cinema Club in its main conference room, which seat approximately 40 guests in comfort and splendour. Wherever possible we will be getting film makers, including documentary film makers to come along and present their work in discussion on the same night as the showing. The Film club will range across genres, from documentaries to narrative, to fantasy and visionary.
49. IIPSGP FILM PRODUCTION DEPARTMENT – several ideas for films are in process of development being undertaken by individuals working with IIPSGP. The Castle makes an ideal location for the peace and quiet necessary to write up film treatments and scripts.
50. FILM LOCATION HIRE - The castle and its surrounding hills and loch makes an ideal location for filming. The Castle can be hired out for film-making by special arrangement.
51. STORYTELLING – telling our stories is an important way to advance peace; there are innumerable storytelling artists worldwide active in keeping alive the transmission of our stories, as families, as tribes, as communities, as faiths, as countries and as a planet. An annual workshop for Storytelling will be talking place at the castle, along with visits from storytellers from around the world. Thalia will house some information on the work of storytellers worldwide. In Italian, Storia means history, and in English, the word History includes the word Story… the world is literally made up of stories. in the Celtic world there is an unbroken lineage of storytelling going back to the bronze age tales of the Bards and Druids, and the Castle of the Muses will act as a base for the preservation and continuation of this sacred tradition, and for collecting and celebrating storytelling as an art form the world over. We will particularly want to explore the use of storytelling as peace creating, as ways in which our ancestors passed on the ultimate importance of peace, generation to generation. What stories do the Taliban tell around their campfires at night to maintain their morale ? What stories do the American marines ? What stories do the British soldiers ? Can we not invent a new story that they share and tell together as one – the story of how peace came to Afghanistan ?
52: SCHOOL OF NONVIOLENCE - The Castle will act as the base for the ongoing work of the School of Nonviolence, pioneered by its Director during the 1990's, with meetings in Kingsley Hall London and nationwide; how to envision a world without violence ? How to resolve conflicts of a complex political and religious nature without recourse to violence ? How to mediate and harmonise different world views and cultural traditions ? What is the essence of non-violence ? How can various peoples and nations solve their differences non-violently by finding out what they share in common rather than stressing their dissimilarities ? These questions will be the focus for this aspect of our work together. The Castle of the Muses will be a haven for the philosophy of creative non-violence in action.
53. SUFI PEACE RESEARCH NETWORK - The Castle will function as the base for the Sufi Peace Research Network. Sufism and its practitioners, down the centuries, have been involved in the long search for peace and harmony at all levels from the inner spiritual quest to the seeking of ways by which whole civilisations can live in a community context of justice and peace. The intention behind SUFI PEACE RESEARCH NETWORK is to create a context within which educators and scientific researchers, interested in peace and the history and philosophy of Islam, and those with a general interest in the Middle East, and the other great world religions, can collaborate together for the advancement of learning in the cause of peace and international understanding. The aim of SPRN is to widen awareness of the Sufi contribution to the search for lasting peace and, by this awareness, to contribute to the search for peaceful resolution of the contemporary situations in the Near and Middle East. We are concerned to advance closer understanding and intellectual cooperation between academics and educators, from the Islamic, Jewish, Christian and other religions as well as humanists and secular thinkers, involved in education for peace, human rights, social and economic development and environmental responsibility. We hope to encourage dialogue at all levels between scholars from these various spiritual and philosophical frameworks, so as to challenge the intellectual appeal of all varieties of narrow fundamentalism, intolerance and prejudice.
54. GENIUS RESEARCH AND EDUCATION NETWORK: Genius is a quality hard to define ‑ the literal meaning of the word, which was Etruscan / Latin, meant "the inmost guiding spirit which governs a person's ultimate destiny". Some people seem to be born geniuses ‑ like Mozart or Michelangelo ‑ but GREN believes there is a latent spark of genius in every child born on this planet. Perhaps our survival as a species depend on nurturing the genius within each other. Unfortunately the world's political leaders don't seem to be too intent on manifesting their natural genius, but rather, on cruising on in power-control, oblivious to the pricks of holistic conscience. A truly intelligent politician, let alone a genius, seems to be a rarity these days. No wonder, when everything is done by faceless committees, and bureaucrats, and regulations, and red tape, and rule books.... Genius works differently ‑ it knows what's right, intuitively, all in a flash ‑ and it acts, it swoops, like a hawk... The headquarters of GREN will be based henceforth at the Castle of the Muses. GREN's objectives include:
To form a network for geniuses worldwide who dedicate their time and effort to peace work and educational and philanthropic activities on behalf of all humanity, regardless of racial, religious, political, social, cultural, sexual or geographical differences.
To collect, publish, disseminate and catalogue the efforts of the world's creative intelligentsia to ending war and violence on planet earth
To work for the healing of conflicts between different religions and faith communities, and between religious and secular groups.
To discover the common core essence between all faiths, all religious paths, all spiritual teachings ‑ and to celebrate it !
To help reform the educational system in such a way that the full genius of our children can flower and flourish as never before
To collate, network and gather information on new inventions and new discoveries which can have a beneficial impact on the ecological and social situation on this planet
To support and encourage ongoing offical work in the UK and worldwide to see gifted and talented pupils brought on within both the private and public educational sectors in both primary and secondary schools.
To support and encourage ongoing offical work in the UK and worldwide to see gifted and talented pupils brought on within both the private and public educational sectors in the University and further and higher education sectors.
To organise conferences, seminars and publications aimed at furthering awareness of the need to foster creative talent and genius at all levels of society rather than tolerate a sophiaphobic culture which stifles and suppresses genius and intelligence.
55. EUMS: THE EUROPEAN UNION MEDIATION SERVICE is a proposal put forward in 2008 by Dr Thomas C Daffern, Director of IIPSGP, that a professional and politically supported international mediation service should be created under the auspices of the European Union, comprising recognised experts in mediation and conflict prevention, ready instantly to offer mediation expertise in cases of conflicts involving European Union member states, their neighboring states, and any European or Mediterranean state that wishes to join the mediation service as Associate members. The EUMS would be brought into being by special treaty of member nations of the EU. It would be staffed by a secretariat based in Brussels, and financed by a sufficient budget made available through the EU. The head quarters of the campaign to bring the EUMS into being will be based at the Castle of the Muses. A book has been authored by Thomas Daffern about the proposal available on www.lulu.com/iipsgp
56. PUBLICATIONS DEPARTMENT OF THE CASTLE: IIPSGP has already published some 30 books by IIPSGP Director, available from www.lulu.com
57. SHOP AND CAFE: Cards, mugs, prints etc. for sale – The Castle will have a small shop in Terpsichore selling books connected with the work of IIPSGP and memorabilia about the castle; a small history of the work of IIPSGP and the area of Scotland where the Castle is situated will also be on sale. Facilities will also be available for tea and coffee for guests who have come to look around the British Peace Museum
58. HOW CAN YOU GET INVOLVED ? You can help by becoming involved with any of the various projects listed above; overall, the Castle will be available to IIPSGP member and Patrons as a priority but others will be welcomed to particular events or to come there on retreat from time to time. IIPSGP's mission is to support study and research into all aspects of peace, including personal, social, global and spiritual peace. To enable the move to happen we would welcome your support and enthusiasm, in order to help us build what can become a permanent home to the Muses that can hopefully last many lifetimes. We hope the Castle will become a place of excellence in the arts and in education and we look forward to welcoming your support along this exciting journey.
Further information on the work of the Institute is available on our main website: www.educationaid.net and also on our sister websites, www.thewisdompages.co.uk and www.holisticchannel.org.uk
59. PICTURES OF THE CASTLE: Photos of the castle can be seen here : http://www.flickr.com/photos/53015941@N05/page8/
Please write in with any questions or comments, or if you wish to make a donation to our Friends of the Castle of the Muses (cheque payable to "IIPSGP"), or if you wish to book up a visit to the Castle. Please mail it to:
Dr Thomas C Daffern, Director,
IIPSGP, Castle of the Muses,
Craigard, Carrick Castle, Cairndow,
Argyll and Bute, Scotland.
PA24 6AH
Telephone: 01301 703053 - Mobile: 07500 238523 Email: iipsgp@educationaid.net
Please apply in writing using the form below to the Retreat Director, Dr Thomas Daffern, on iipsgp@educationaid.net, Telephone: 01301 703053 - Mobile: 07500 238523
Click here to download RETREAT APPLICATION FORM >> MSWord Doc HTML form